A break from all of this home drama!! I'm so excited, but a girl must think of
dashing young men in Regency fashions now and again, don't you think?
I just watched the three episode BBC version of Sense and Sensibility from 2008, and
I LOVED IT!! Even better than the Emma Thompson/Kate Winslet version. I thought the actors were all just spot on! Above is Edward Farris...MUCH more like I would imagine him to be :)
I really probably loved Marianne the most, which is saying something as there were so many fine actors in this one, but she was so innocent...but she also gets the best line toward the end when she says something to the effect that in the end, people are not defined by what they say or how they feel, but by what they do, or do not do. I thought that was brilliant.
I loved Elinore as well...she was PERFECT! Also, not to be unkind to Emma Thompson, but I felt that this actress was much more to the age I would imagine Elinore to be.
I liked this Colonel Brandon so very much, but I also really loved Alan Rickman in the 1995 version - he seemed so full of life and yearning...he was so very good in it.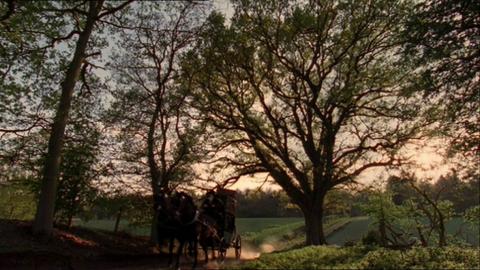 This had such beautiful scenes, it was breathtaking!
The little house by the sea was SUMPTUOUS!
the paneling was something else
thanks Ma for recommending it, I totally agree, it is the best version so far :)
I have to read it, why have I not read this book? I suppose sometimes I watch a wonderful movie and let the story come into my life that way instead.
Happy dreaming.